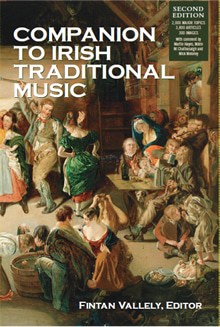 The Companion to Irish Traditional Music is now available in digital formats. On February 1st 2013 it was released as an ebook on Kindle and on iBooks. It is also available to libraries on-line through the Project Muse UPCC collection, as part of a greater collection, or, later in 2013 as an individual title; libraries can also get access from CHOICE website by subscription.
This is a landmark for a reference publication dedicated to Irish music, and opens up a huge new potential for the encyclopedia's use in education in particular. The online formats make it possible for schools and colleges to economically manage productive access to the book's huge volume of data: searches for places, names, music or instrument references, quoting information or gathering together linked but diffuse information on such as dance or song – as part of project and music programme research. (more…)
The Companion to Irish Traditional Music has been ranked 11th in a shortlist of 644 'Outstanding Academic Titles' (OAT) chosen by a key US librarians' resource, Choice Reviews Online. The shortlist was selected from a total of c. 7,000 academic reviews of books in all subject areas which were themselves chosen by Choice Reviews for critical comment during 2012 out of more than 25,000 submitted books. This means that the Companion is in the top 3% of these 25,000 titles. This is a great achievement for the Companion's publisher, Cork University Press and indeed for a book dedicated to Irish Traditional music, and for its contributors. (more…)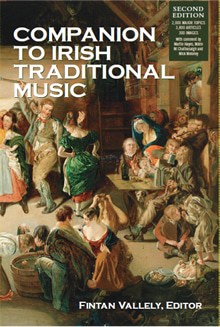 The Companion to Irish Traditional Music has been awarded a CHOICE Outstanding Academic Title (OAT) for 2012.
Coinciding with this award is the Companion's release on Friday, 1st February as an ebook:
Full information on the Companion's contents is on the page comitm.com (more…)