Companion selected as 11th out of 7,000 in US books rating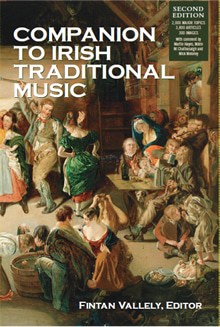 The Companion to Irish Traditional Music has been awarded a CHOICE Outstanding Academic Title (OAT) for 2012.
Coinciding with this award is the Companion's release on Friday, 1st February as an ebook:
Full information on the Companion's contents is on the page comitm.com
This includes information on its launch in Dublin on November 24th. The words of the speakers at this event are published  on  comitm.com. This free access site presently carries an A-Z list of all the book's articles (c. 1800), list of all writers (c. 200), a major category breakdown of the articles, and a full names index of all people and bands mentioned in the text (c. 5000 names).
www.companion.ie is designed to help readers to get the most out of the Companion. It should be valuable in teaching where it is necessary to draw related data from many different articles. It will progressively develop to include links from the listed topics to selected web references outside the Companion site.  Feedback is welcomed, as are links to other sites.
LAUNCH ADDRESSES – Royal Irish Academy, Dawson St., Dublin, November 24th, 2011.